If you've read my other story on the top 15 units in Final Fantasy Brave Exvius by role, you'll know that I've been playing since launch without spending any money and haven't had any problems clearing the toughest content. As I touched on briefly before, the most important thing you need to be able to do if you want to clear all content as a F2P player is managing your resources wisely. You need to make sure you're earning as much lapis as you can and spending it in the most prudent way possible. This guide contains a few tips for beginning players (>6 months of play) and veteran players (<6 months of play) on how to do both of these things so you can beat all current content as well as be prepared to tackle future challenges.
Maxing Out On Lapis
FFBE contains quite a few ways of earning in-game currency. As an F2P player, you want to be sure you're doing all of these.
1. Story Quests
FFBE regularly adds new story content each month and each new map brings an opportunity to earn more lapis. Make sure you're up to date on completing these quests because each level can bring between 60 to 100 lapis. Clearing the story should be a priority for both new players and veterans to claim as much lapis as possible.
2 .Vortex Quests
This one often gets overlooked, but in the vortex, there are several chambers that contain its own quests. You might think, "yeah, I've done them all" but every now and then, new levels get added offering more free lapis. If there's an announcement for new content in the vortex, make sure you complete it because a lot of them are limited time.
With the patch released just last week, a new level has been opened in the chamber of crystals for violet and yellow ones. Completing all the quests of this one extra level will net you a free 100 lapis!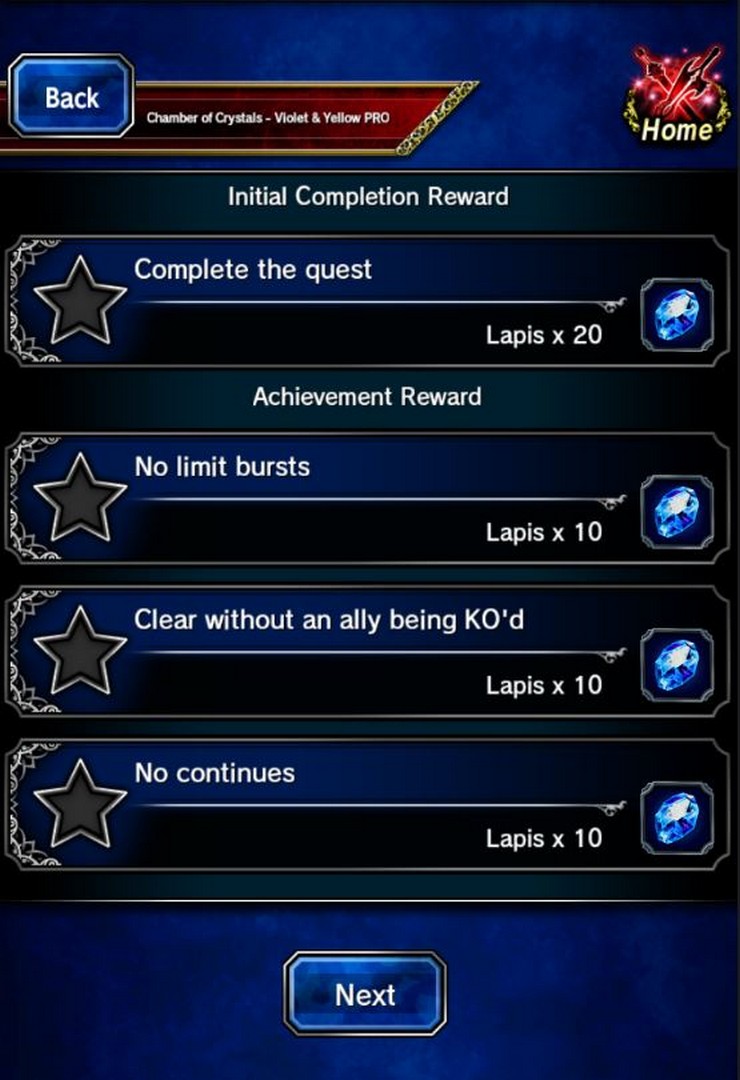 3. Daily Quests
Each day you get a new set of daily quests with the completion reward being 50 lapis. If you log in everyday during a 30 day month, that's at least 1500 free lapis. In addition to the completion reward, some specific quests reward smaller amounts of lapis, such as the "Purchase a bundle from the shop" quest and the "clear current raid quest." As an F2P player, you can't miss these opportunities for free lapis. Over the course of a month, these little bits of lapis can add up to a few more daily pulls which might mean the difference between you pulling an extra 5-star base or not!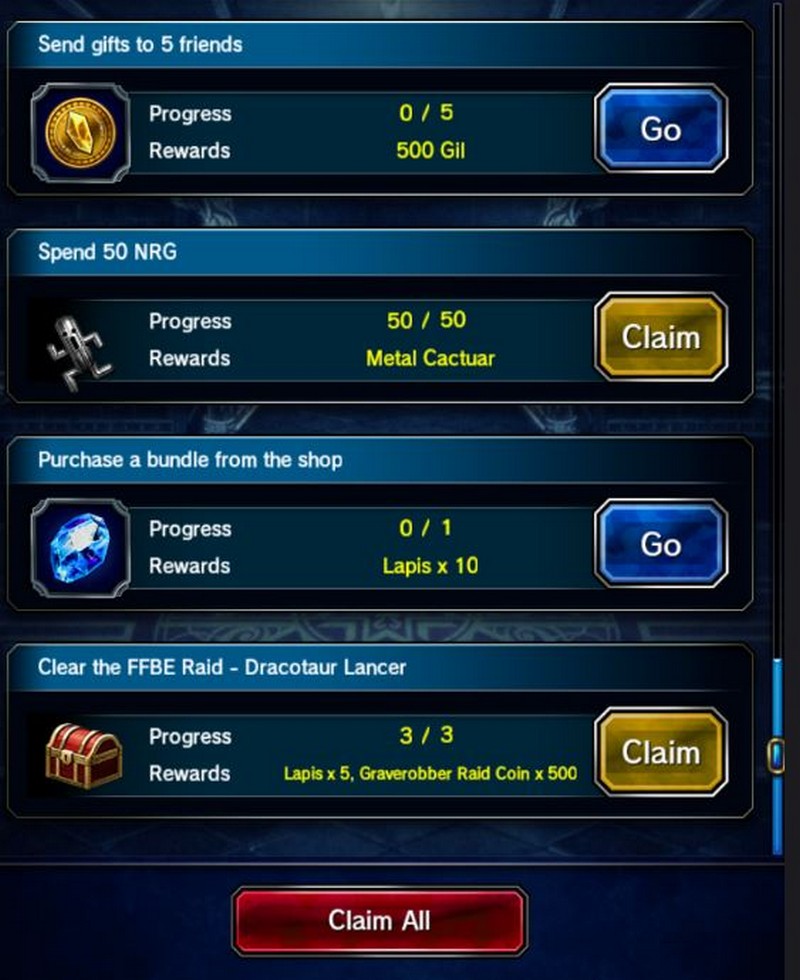 4. Arena Rewards
Each day, you get 20 lapis for your first arena fight and your 5th arena fight totaling up to 40 lapis per day. This is also another no-brainer – make sure you're getting in your 5 arena matches a day.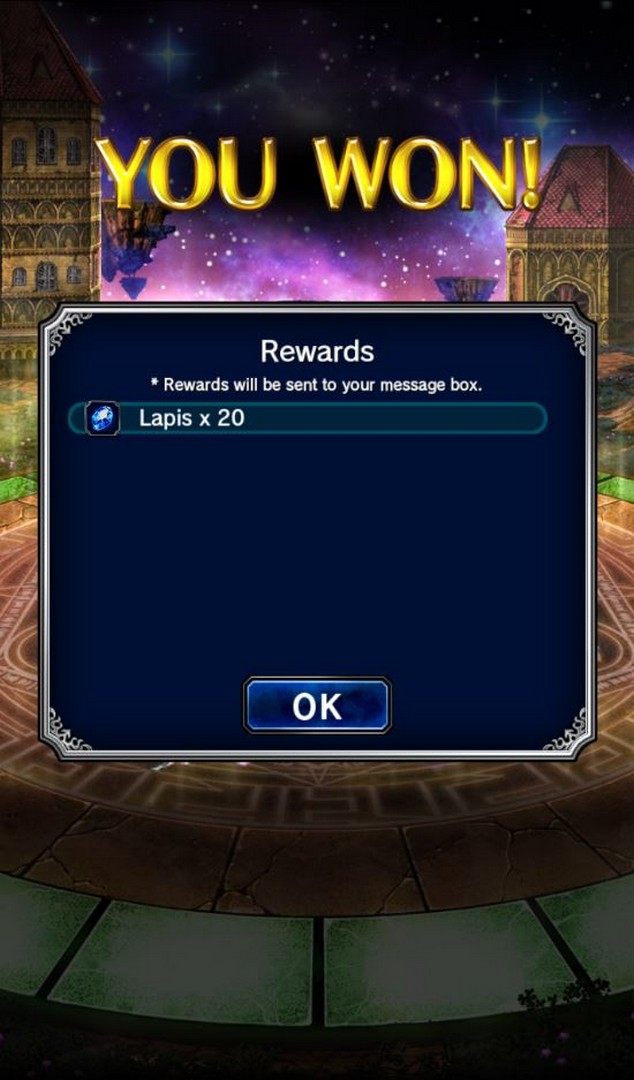 5. Trophy Rewards
Here's another set of rewards that players often times forget. You get 500 lapis for reaching gold level at each trophy. The trophies are pretty straightforward: use a certain number of spells, steal a certain amount of items, summon espers a certain amount of times. Look through them and ensure you're using every opportunity you can to working towards achieving these trophies.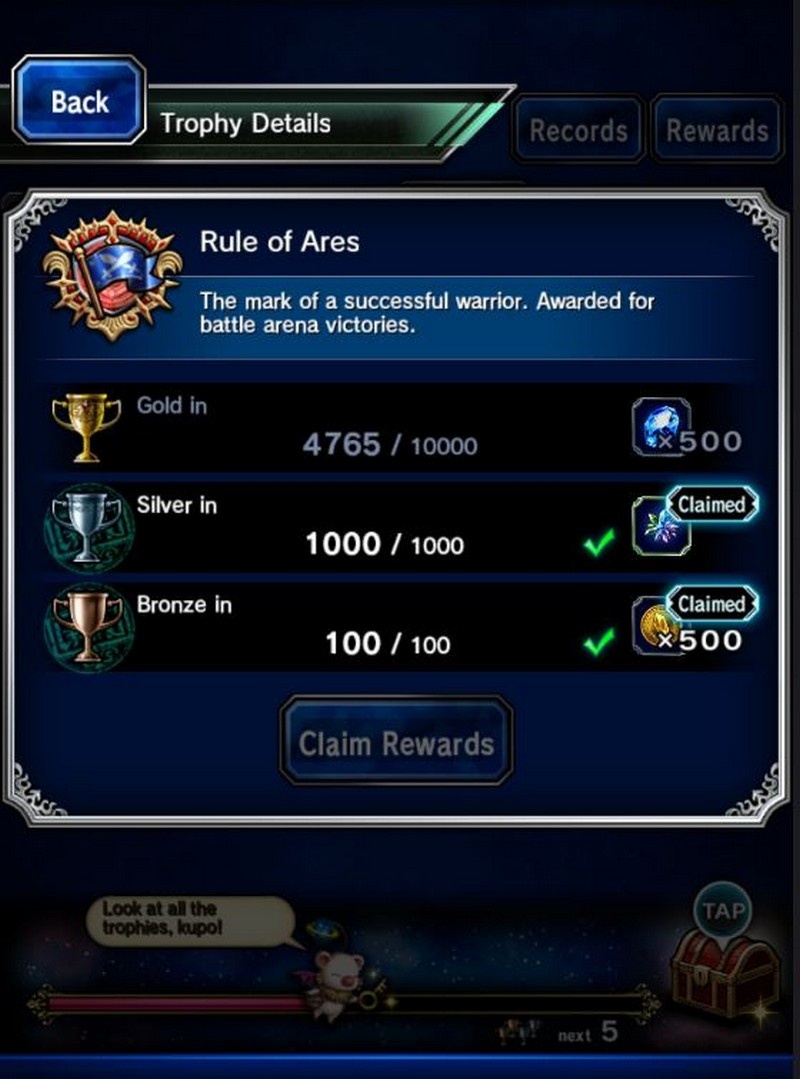 Now you know how to maximize the amount of lapis you're earning per day. The next important question to address is how to use your resources effectively.
Effective Resource Usage
In FFBE, the key resources you have at your disposal are lapis and tickets. Depending on how long you've been playing the game, the way you should use these resources will vary. Let's talk about some of the best ways to use them.
1. Daily Pulls
This one is one of the top ways of maximizing the value of your lapis in a lot of circumstances. If you're a fairly new player who hasn't been playing more than a few months, doing daily pulls is a must. Your objective should be getting a decent pool of units together so you can start building a proper team. If you're a veteran player, the value of daily pulls depends on your needs: pull if the current banner has a unit that could help fill in a gap in your current team. If not, don't.
2. Step Ups
With the Sephiroth banner and the current Cloud banner rerun, we get the opportunity to perform "steps" that reward us with a specific bonus each time we summon. When you factor the bonuses we get, we end up getting better value in terms of on-banner rainbow rates compared with doing daily pulls. In the Japanese version of FFBE, players received a 1.5x rate on rainbow units on the 4th step of a 25,000 lapis step up which would noticeably increase your odds of getting a rainbow. Though we haven't gotten this yet in global, there's a good chance we may do so later. For veteran players, this is probably the best way for you to spend your lapis.
3. Tickets
Similar to daily pulls, the most efficient way to use tickets is to conserve them for banners that contain units that will fill a key slot in your team and do not have step ups. This goes for both new players and veteran players alike. If the current banner doesn't have anything you really need, don't pull.
4. Slots
Every now and then you'll find yourself running out of slots for units, equipment, and items. In my opinion, you really want to minimize spending lapis on this. Gumi gives us slot vouchers as daily rewards sometimes that will increase your unit/resource/item capacity by 5. It's best if you use these primarily to increase your slots and use lapis only when you really have to.
Ultimately, you can play the game however you like. Some people don't find this way to conserving your resources to be all that fun. If you are looking to play this as a F2P player and are hoping to clear all of the toughest content, this guide is just my 2 cents on how to best do it.
---
Featured Image Source: MMO Examiner