The latest Overwatch League expansion team has been revealed as the Chengdu Hunters. Although the team name and logo was already leaked, they have now officially released their press release. The brand new team will take part in the Overwatch League season 2 which will start in February 2019.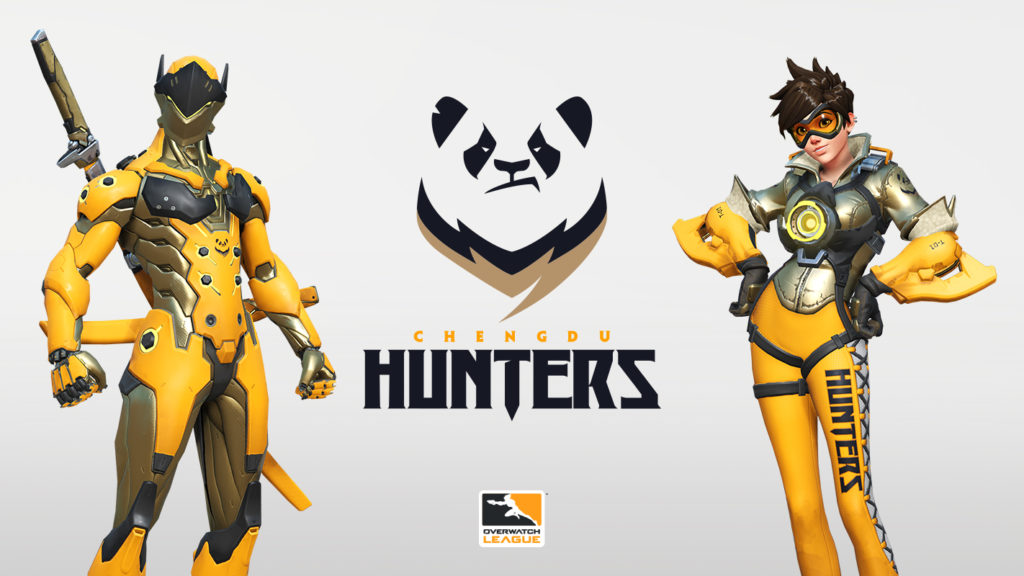 Chengdu Hunters is owned by HUYA inc. which is a streaming platform based in China and the team will be based in Chengdu, as you could've guessed from the name. In the press release, HUYA inc. also revealed that they will be working closely together with another very prominent eSports organization in China, Royal Never Give Up, well-known for their extremely dominant League of Legends team.
Wu Zefeng, general manager at HUYA inc. had to say the following regarding the team's name and logo.
"The name, Chengdu Hunters, means bravery, smartness, swiftness, and teamwork; the name was chosen as a symbol of the team's dedication to pursuing the honor of the league. Further, we chose the giant panda as the team's logo because it is the national treasure of China, the symbol of Chengdu, and a symbol of peace and good luck. At the same time, the panda also boasts powerful fighting strength and represents the Chinese spirit of perseverance, and collectively with the team's name, represents the team's determination to achieve victory."
Swift. Brave. Smart.
We are the Chengdu Hunters! #LetsGoHunt pic.twitter.com/woaxQEPT3u

— Chengdu Hunters (@ChengduHunters) November 12, 2018
The color palette that the team will be using during OWL games consists of orange, gold, and black as these are the main colors of both HUYA inc. and RNG. According to Zefeng, the orange represents vigor, the gold represents the king, and the black represents calmness and steadiness. It's good to see an expansion team not using a red or blue color palette but instead go for something we haven't quite seen yet. Hopefully, the other expansion teams will also come up with an interesting color palette, a fluorescent pink for instance.
Chengdu Hunters is the fifth team out of the eight expansion teams that will be joining the Overwatch League. The other four that have already been revealed are Atlanta Reign, Toronto Defiant, Guangzhou Charge, and Paris Eternal. The three teams that have yet to officially reveal their brand are from Washington, Vancouver, and Hangzhou, although the team names and logos from Washington and Hangzhou have already been leaked.