El Presidente is back! Though a little later than expected in January 2019. Tropico 6 was originally touted for release during 2018 when first revealed back in June last year. Publisher of the long running tropical city builder, Kalypso Media, has cooked up an exclusive Gamescom trailer to let us down easy with news of the delay.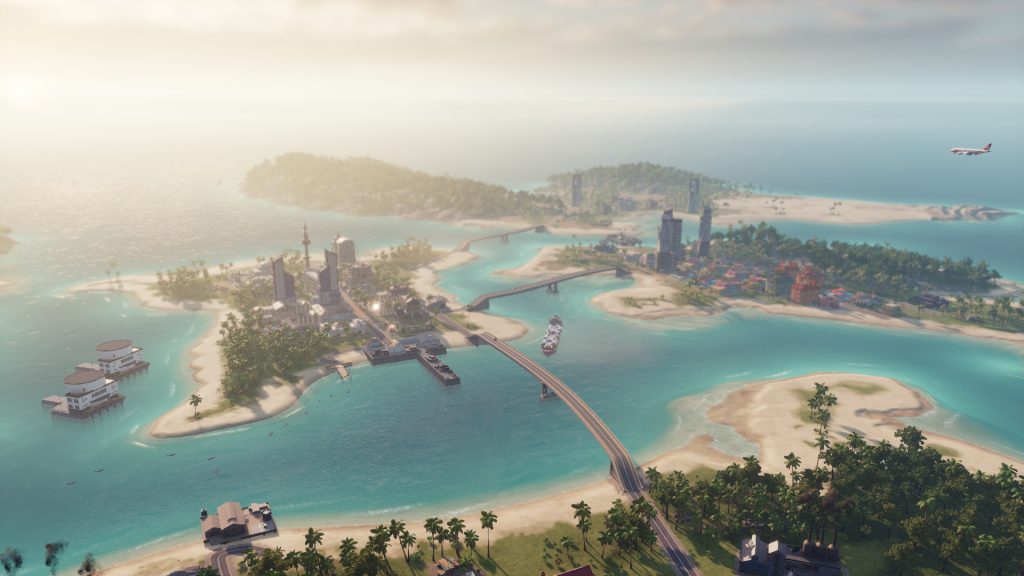 The upcoming iteration of Tropico offers the familiar, yet distinctive style of city building synonymous with the series. As Kalypso puts it, you'll be able to 'prove yourself once again as a feared dictator or peace-loving statesman on the island state of Tropico and shape the fate of your nation through four distinctive eras'.
New this time around is the inclusion of multiple island maps, i.e. archipelagos, that can be accessed via connecting bridges and tunnels to overcome natural obstacles. This opens up many more possibilities for management, but should muscle up a few issues. New modes of transport will feature to ensure your obedient populace is able to travel to and fro the plantation in style on buses, taxis and cable cars.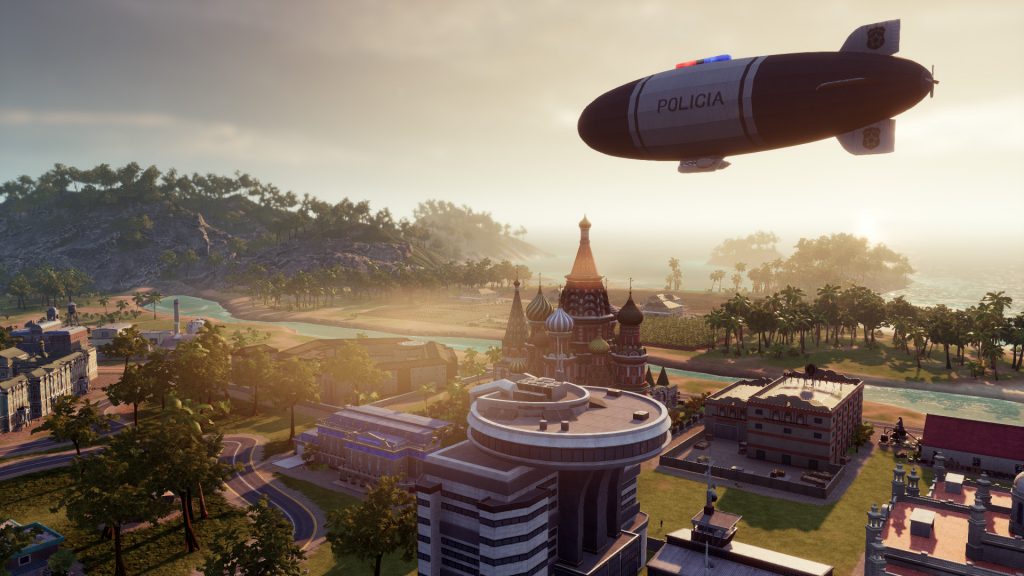 You'll also be in with a chance to plunder resources and iconic landmarks from around the world. Nothing quite screams dictator like airlifting the Great Sphinx to a balmy tropical island. Other monuments include the Brandenburg Gate, Rome's Colosseum, and the White House among others.
Developer Limbic Entertainment is implementing customization features for buildings as well. Rearrange wings of your palace or change the color scheme of your mansion's gardens to suit your regime's color scheme.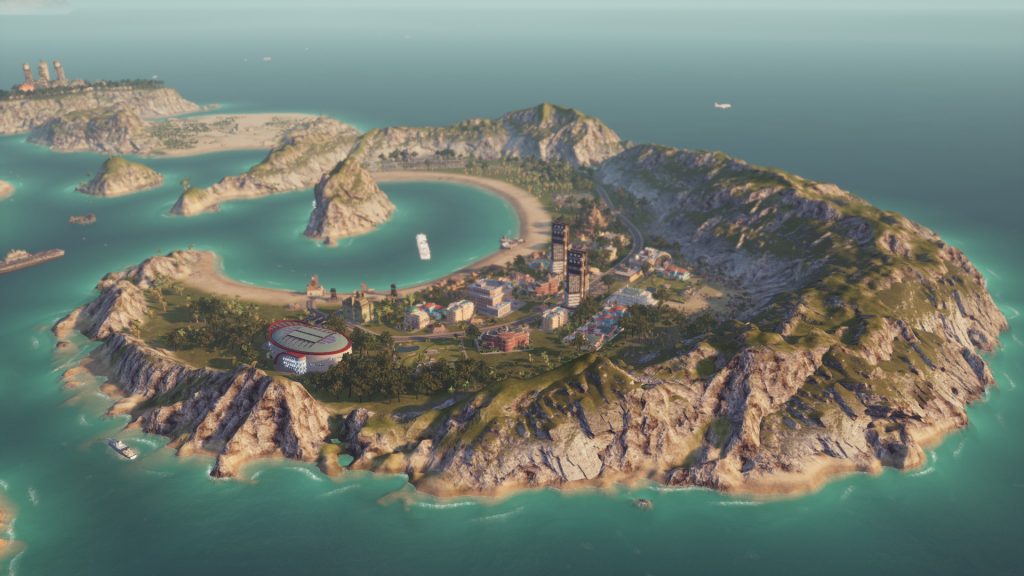 Balancing the various factions on your island has always been a core element of Tropico, and this time around you'll be able to issue those divisive edicts via grandiose speeches. Of course assassinations, bribery, and unlawful imprisonment make a welcome return to help convert the opposition to your style of thinking.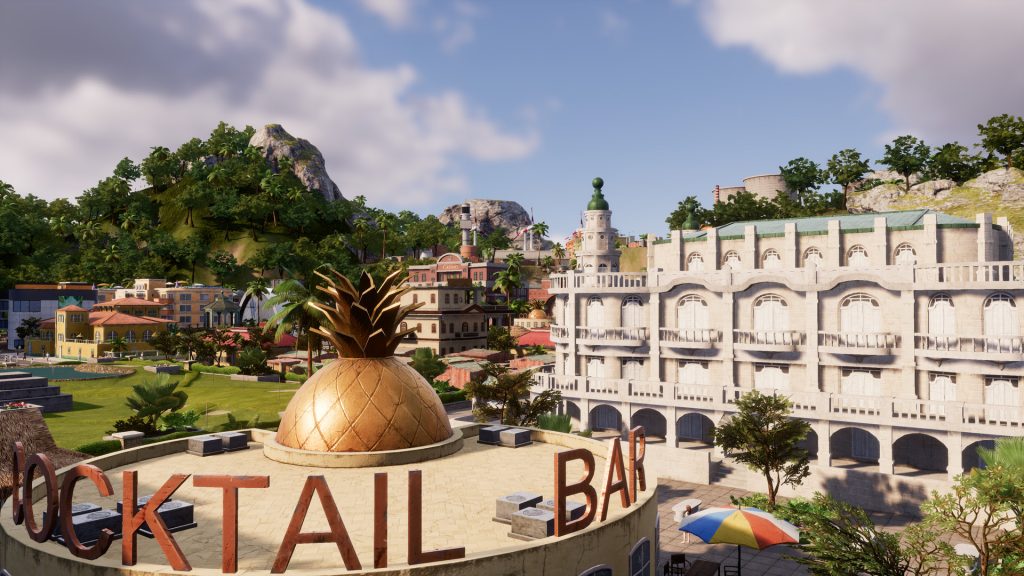 In Steam post accompanying the trailer, Limbic reveals Tropico 6 is using the Unreal Engine for the first time, which understandably must have lengthened the development process explaining the delay. The flip side is Tropico has never looked quite so good with verdant islands, pretty lighting effects, and new details.
Unfortunately, PlayStation 4 and Xbox One owners will have to wait until Summer 2019 to get their hands on Tropico 6. The January release is limited to PC, Max, and Linux. Kalypso did however reveal a closed beta at some point this Autumn.