Ever wished you could physically walk through League of Legend's "Summoner's Rift" map? Well, one day, you might just get your chance! China's LPL Finals just showcased an enormous life-sized version of the Summoner's Rift. Here's a look at the construction of the map from a post on Weibo.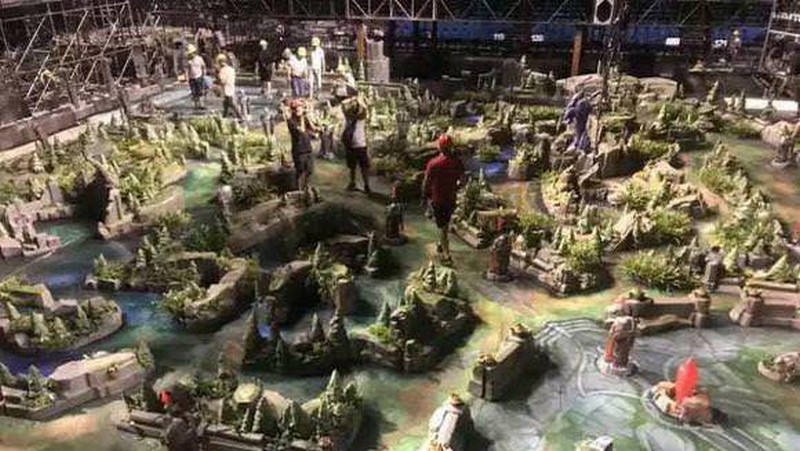 Here's another look at it with the seating in the background to help give you an idea of the scale of this thing.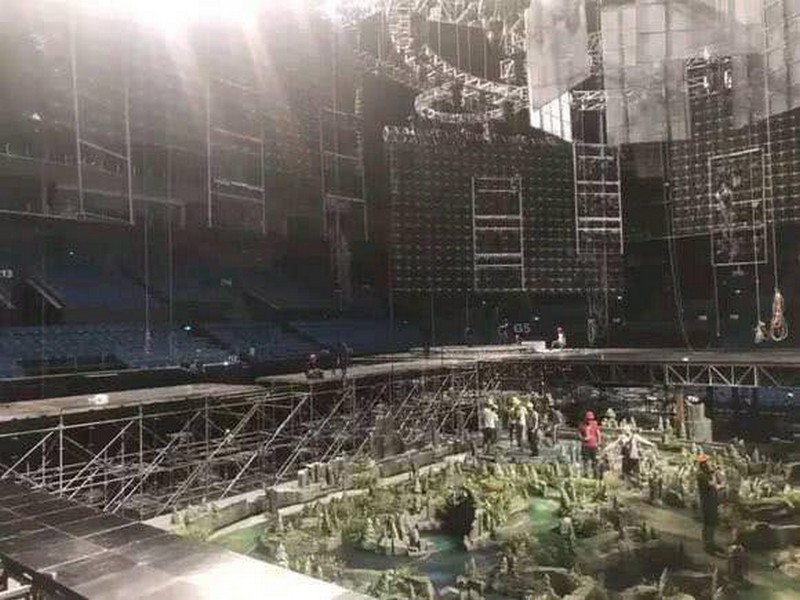 During the finals match, an augmented reality overlay was placed over the map giving a look at player positioning and vital statistics. I managed to get a few screen caps from the live stream of how it was being used.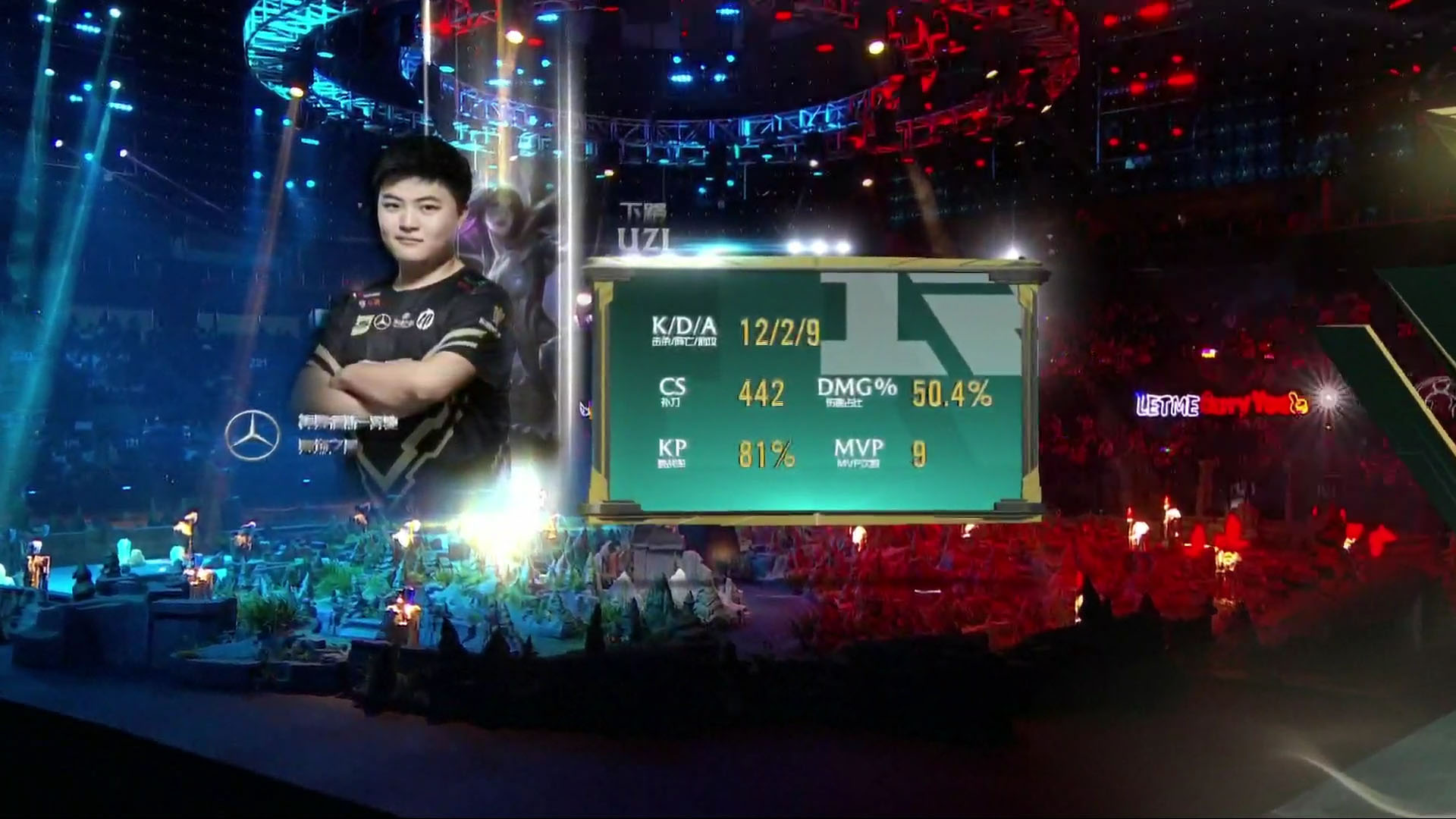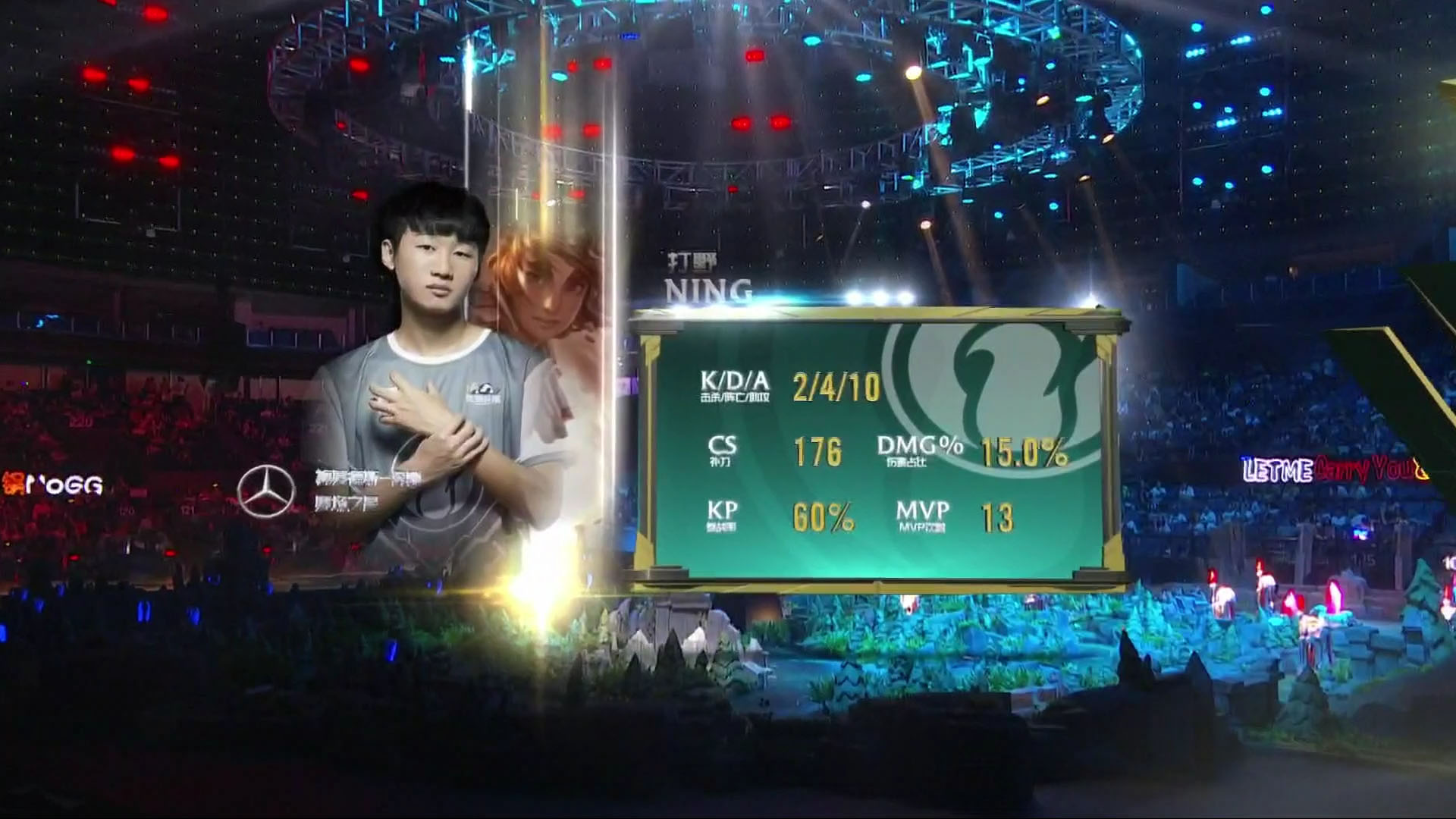 Here's an overhead view of the map.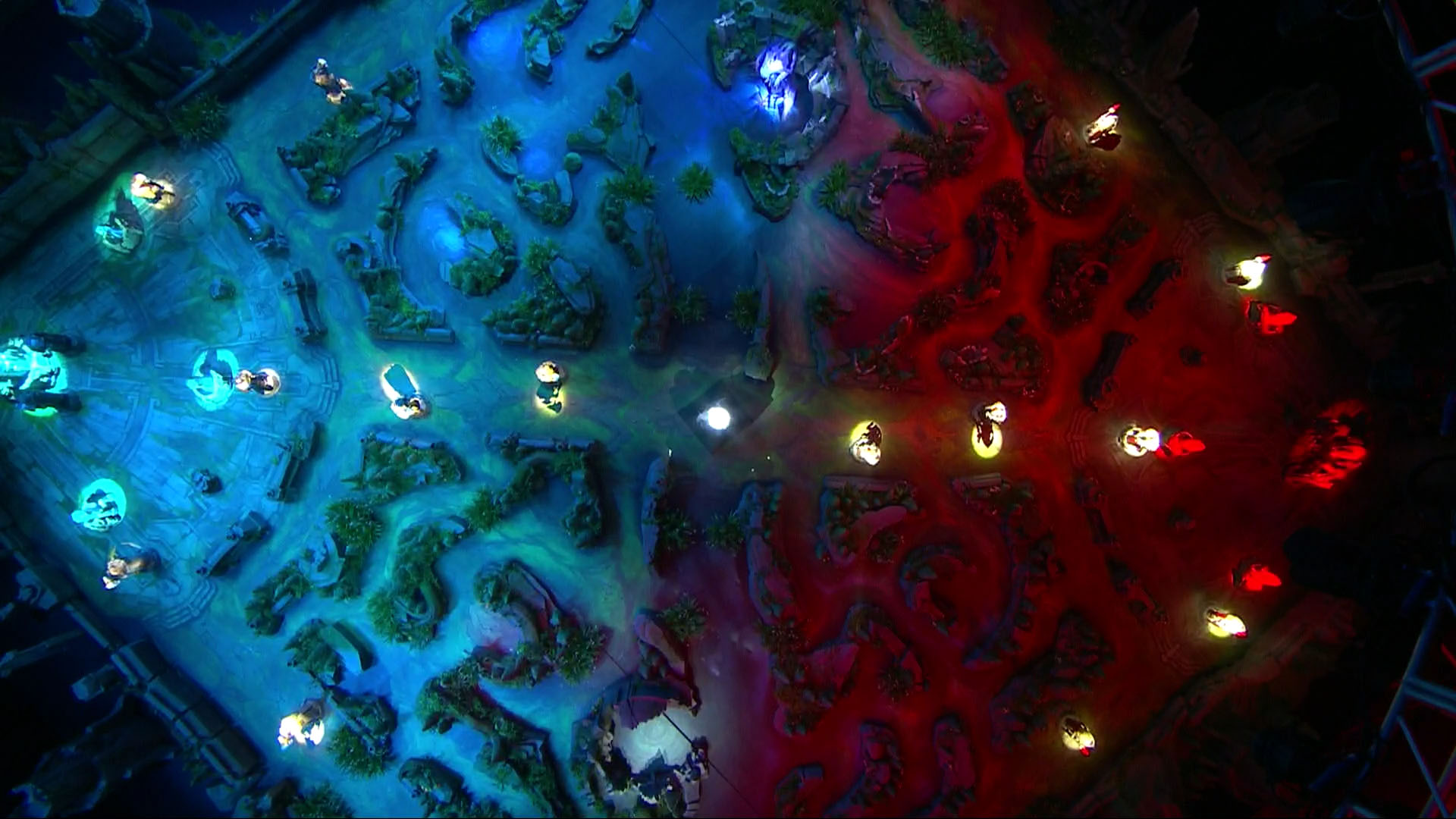 And one last pic of the coaches of RNG and Invictus Gaming walking down the center to shake hands before the start of game 4. If you look closely, you can also see the LPL trophy right in the very center of the rift.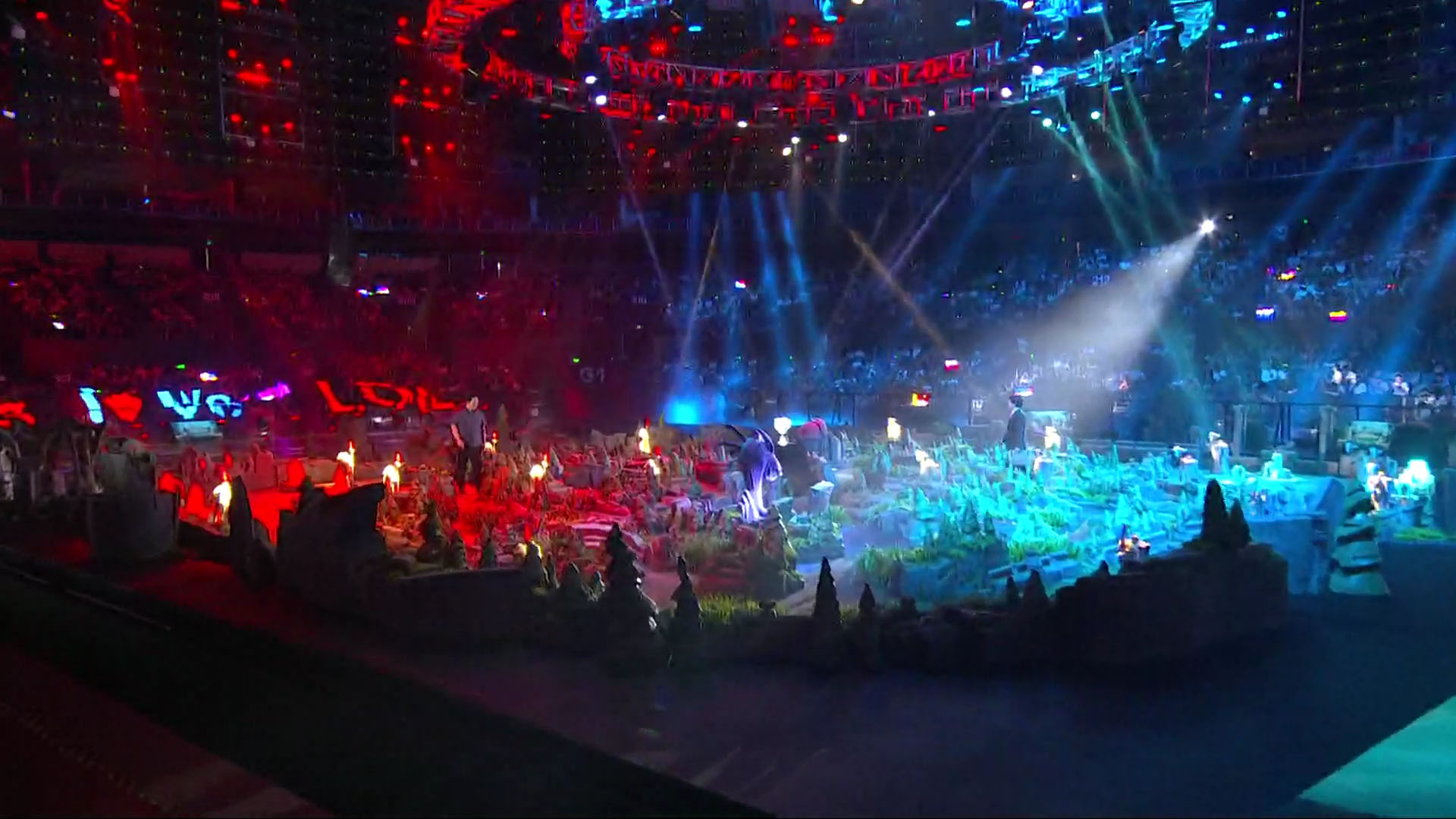 Pretty cool right? Riot Games definitely knows how to spice up their broadcasts with AR technology – last year, their crazy AR dragon appearance at Worlds earned them a Sports Emmy! It'll be interesting to see what Riot Games does for Worlds this year. Given their dragon idea brought them a little extra media attention, it makes sense for them to try to incorporate another high-tech AR experience again.
With Worlds 2018 starting in less than a month on October 1st, we won't have to wait long to find out.