According to the in-game 'coming up' vignette on the game's launcher, the newest weapon to spice up the Fortnite battle royale fray is a mounted turret. The official blurb says 'Place the Mounted Turret and hop in to apply some suppressive fire! Careful not to overheat'.
From what we know the turrets are deployable in very much the same as the Port-a-Fort. Place it in the desired location and the turret will magically appear out of thin air. From there, players will need to saddle the turret's rather minuscule seat to get it working and pick off roaming opponents while being weary of being sniped themselves as a non-mobile target. This puts it in the category of short term use items given it's static.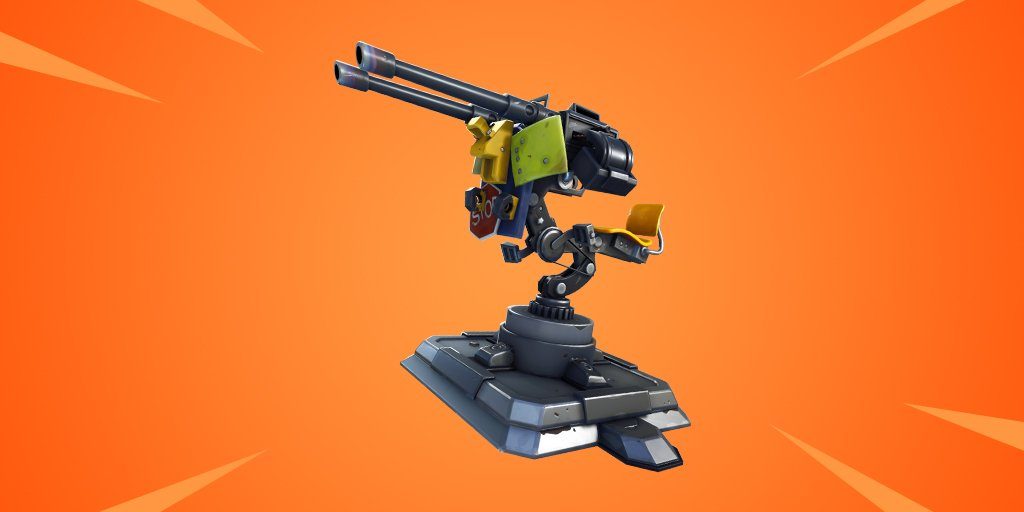 Not everyone is pleased with the announcement. Though the turret is expected to have unlimited ammo and a high rate of fire, overheating is clearly an issue to stay abreast of meaning the turret won't be too overpowered, though there's a contingent of Fortnite fans fearful it may tip the Fortnite meta undesirably.
We imagine the turret could be useful when contending with prolific builders. Plop it down on a structure and fire at will to get those pesky cowards down from their ivory towers. Otherwise, the turret is ideal for guarding a bottle neck or doorway from assailants. More seriously, skilled players shouldn't find too much resistance from a player using the turret and it will be used more as a novelty than anything else.
No firm release date yet, but as Fortnite announcements go this week's update is a good bet or at the latest next week should see it introduced.