In celebration of the upcoming "Pokémon Let's Go Pikachu" and "Pokémon Let's Go Eevee" Switch titles, Nintendo is releasing a special edition version of their popular console featuring these two popular Pokémon mascots.
If you haven't seen it already, check out the trailer for this special edition Switch below.
Here's a closer look at the unit itself.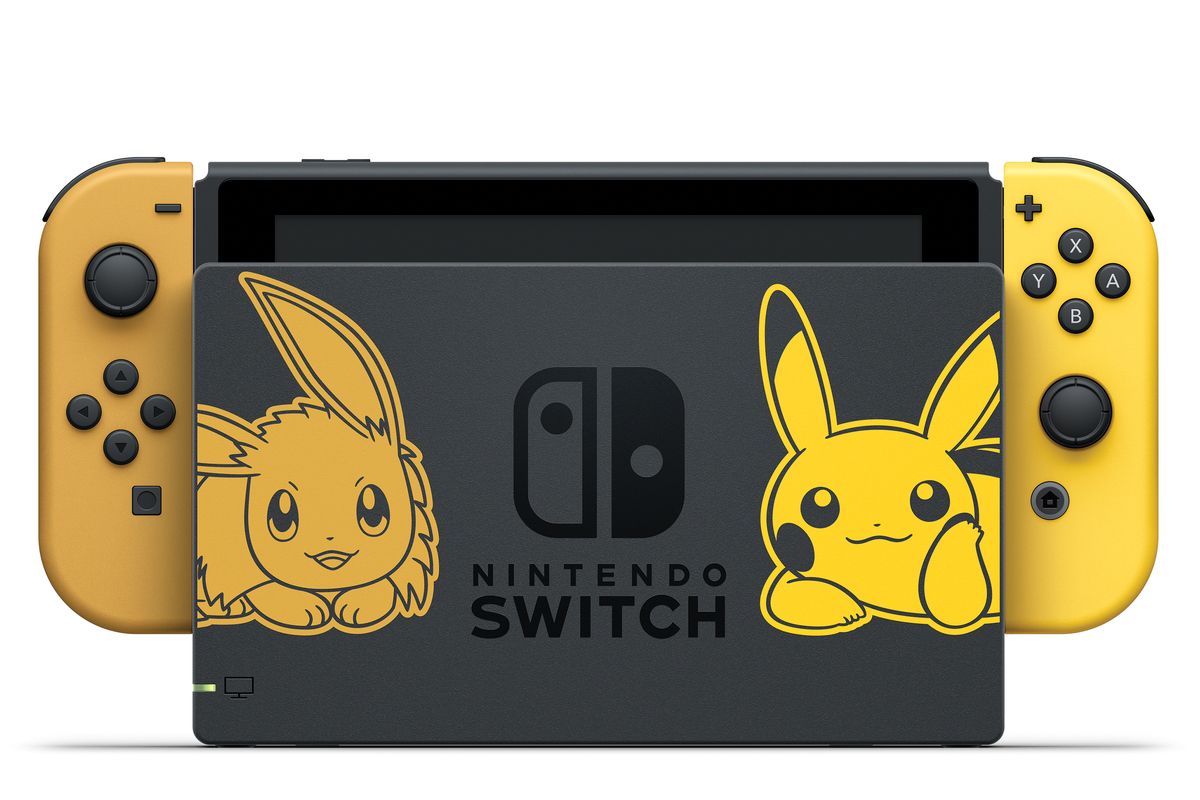 The special edition Switch is being sold in a bundle with your choice of having a preinstalled "Pokémon Let's Go Pikachu" or "Pokémon Let's Go Eevee," as well as a Pokéball Plus.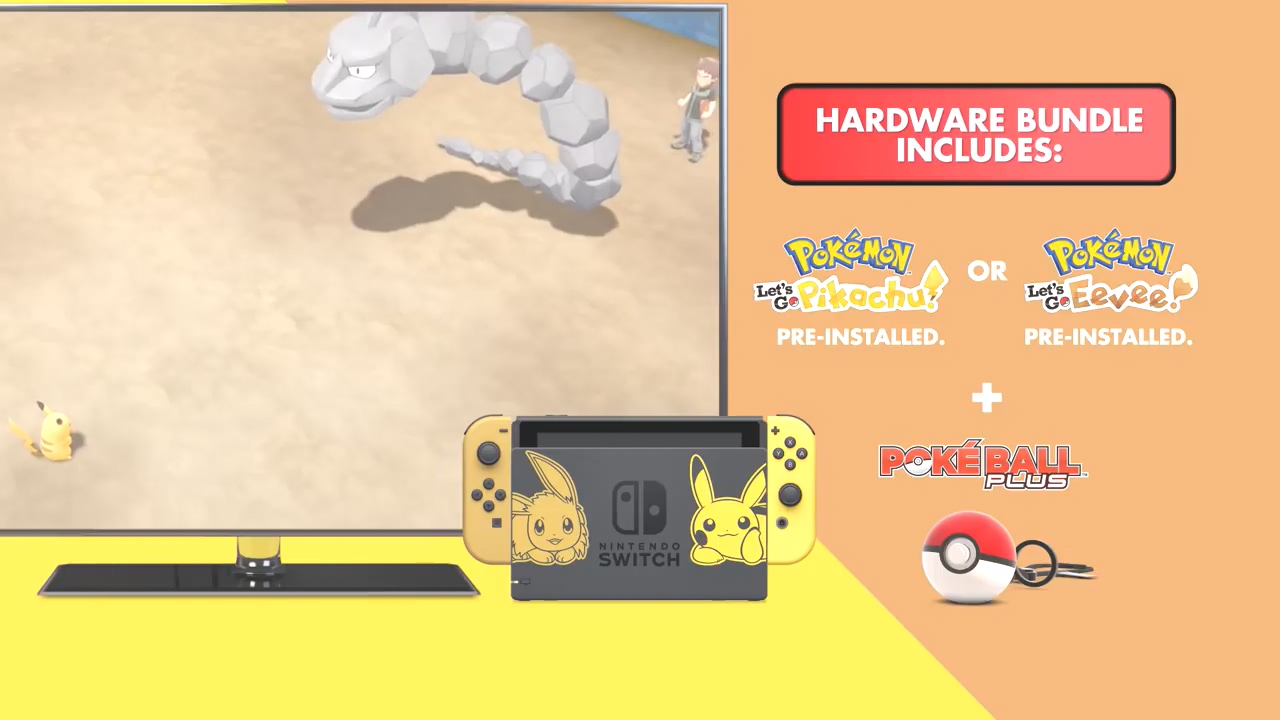 Haven't heard of the Pokéball Plus? Basically, this is a new accessory that works both with Pokémon Go as well as the Switch games. In Pokémon Let's Go Pikachu and Eevee, the ball can be used completely to play the game as it has a tiny joystick and button in the center of the ball. In order to catch Pokémon, you can even "throw" the ball towards the screen much like other trainers do in the Pokémon world.
If you're interesting in hearing more about the how the Pokéball Plus works as well as getting a bit of insight into how the game is played, here's a great video giving more details on both of these topics.
For those of you Pokémon fans who haven't already gotten a Switch, or are looking to add another one for the family, this special edition version might just be what you're looking for! The price tag for the bundle is $400 USD. It's actually a very fair price for what you get. A normal Switch costs about $300 USD, the game itself costs $60 USD, and the Pokéball Plus goes for $50 USD which adds up to about $410 USD if you were to buy everything individually. In short, you're saving ~$10 USD as well as getting a special edition Switch. Not a bad deal.
The bundle goes on sale November 16th, meaning we're just two months away from the release of Pokémon Let's Go Pikachu and Let's Go Eevee!
---
Featured Image Source: gadgets.ndtv