Two Point Hospital, the spiritual successor of Theme Hospital has finally received a release date, August 30th on Steam. The developers of the game also called Two Point, revealed the release date through an update that was posted on Steam. They also shared some more information on the game, such as the minimum specs required to play the game, information on a hospital pass as well as some information for Streamers.
For those that don't know what the game is about, it's a hospital sim. You will build and run your hospital in whatever way you like. The only thing is, it's completely detached from reality. Illnesses are completely made up which adds a huge amount of fun and silliness while playing the game. They had previously already teased two illnesses in the game, namely light-headedness and premature mummification. Yes, you heard that right, premature mummification. Apparently, in the game, there is an illness that turns people into mummies before they have passed away resulting in a whole bunch of mummies roaming the hallways of your hospital.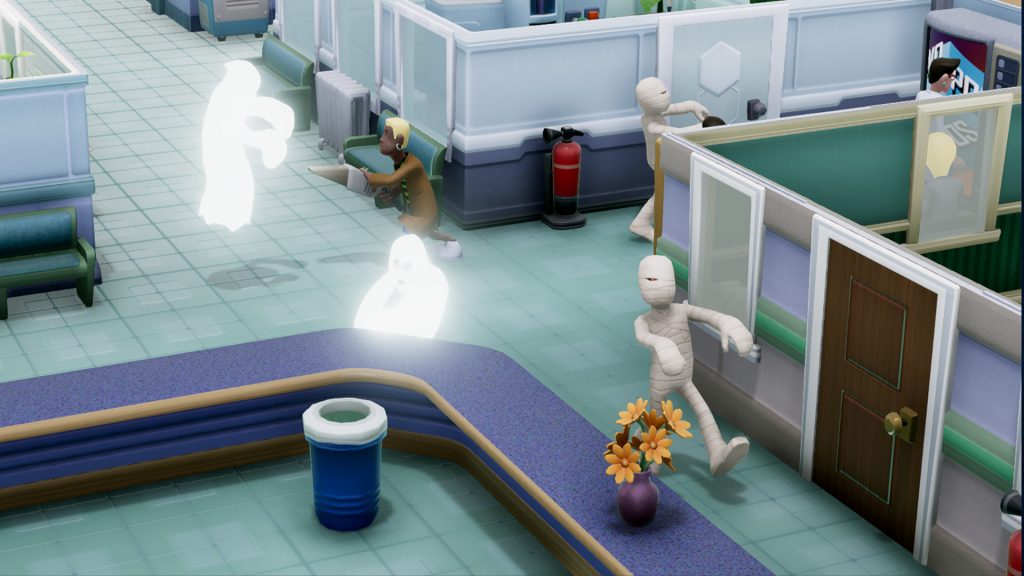 In a new trailer that was just made for the announcement of the release date, they revealed another completely ridiculous illness that you will come across in the game called Cubism. It's exactly what it sounds like, people's limbs and facial features all start to transform into cubes. Now it will be up to you to find a cure for this horrible disease.
The minimum specs that you need for the game have also been released and can be read in a separate blog post here, for those of you interested. Since the game is a relatively light-hearted simulator you definitely don't need to most expensive PC in the world to run it as it will basically run on anything.
Two Point have also said that Streamers are welcome to send their information to the developers and they will see whether they give certain streamers the right to stream the game before launch. So if you really want to see some gameplay before buying the game you might be able to in the future.
There will also be a free hospital pass leading up to the release of the game. All you need to do is register at www.twopointhospital.com and you will receive weekly health checks (newsletters) as well as some extra content when the game launches.