Battlefield V Battle Royale has just been announced by EA at E3 2018
In the company's press conference at the huge ongoing event E3 2018, EA officially confirmed Battle Royale would be a part of Battlefield V – next entry of their Battlefield franchise. Fans promptly showed mixed feelings towards the news. While some are interested in playing the mode in their beloved game, some others feel like the game is just "catching the trend". And such big news could not go under game developers' nose, especially Bluehole – the owner of the massive hit battle royale game PUBG
.
As soon as the news come, Brendan "PlayerUnknown" Greene tweeted "*WAVES LOUDLY* WELCOME OLD FRIEND <3" and didn't forget to tag Battlefield which was like saying "Hey, another PUBG look-alike!"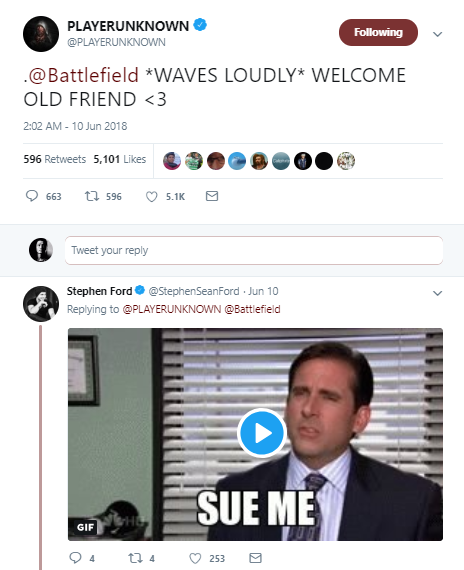 Other gamers didn't hesitate joining the thread, some jokingly replied "DICE and EA are following Epic Games down the same road, being sued by Bluehole." Some even suggested that Bluehole should also report EA's Youtube channel for any upcoming trailer featured the battle royale mode in Battlefield V as Youtube would not take the original creator of the mode's claim for granted. But yes, that's just another joke to poke fun at EA and Battlefield's fans. But the series' hardcore fans feel optimistic about it claiming that the Battle Royale mode of Battlefield V
would easily beat all other battle royale standalone games or modes available on the market once it's out.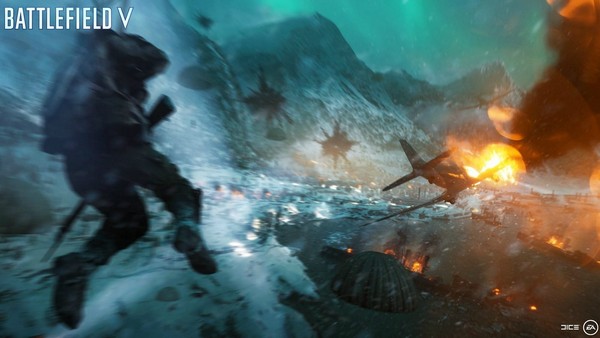 It's all too soon at the moment to make any surefire prediction on how Battlefield V's Battle Royale would be like. As the franchise usually focuses on its traditional single-player and multiplayer modes only, featuring Battle Royale mode in the game for the first time ever should make the fans worry, even if it's DICE behind the game.
But Battlefield V is not the first to pursue the trending battle royale mode. Previously, Call of Duty: Black Ops 4 confirmed its Blackout mode, a similar, or like some harsh critics would say, a replicate of battle royale mode. Fortnite Battle Royale, started out as a mode of Fortnite only, is also gaining a lot of publicity lately among young gamers and is a really strong contender to PUBG. Bluehole still has a lot to do to remain a "king" of battle royale genre with PUBG and it's still unsure if they'll take any other action against their "rival" this time after "saying hello".
Follow EXP.GG for more E3, PC/Console games news!
Source: Gamerant