The most famous jeeps in the world are coming to Rocket League as the game announces a Jurassic World DLC. You can now play your games with the classic Jurassic Park Jeep Wranglers that come with both the Jurassic Park and Jurassic World decals depending on which team your in. The jeeps also feature unique wheels and engine audio to flawlessly imitate the classic jeeps from the movies.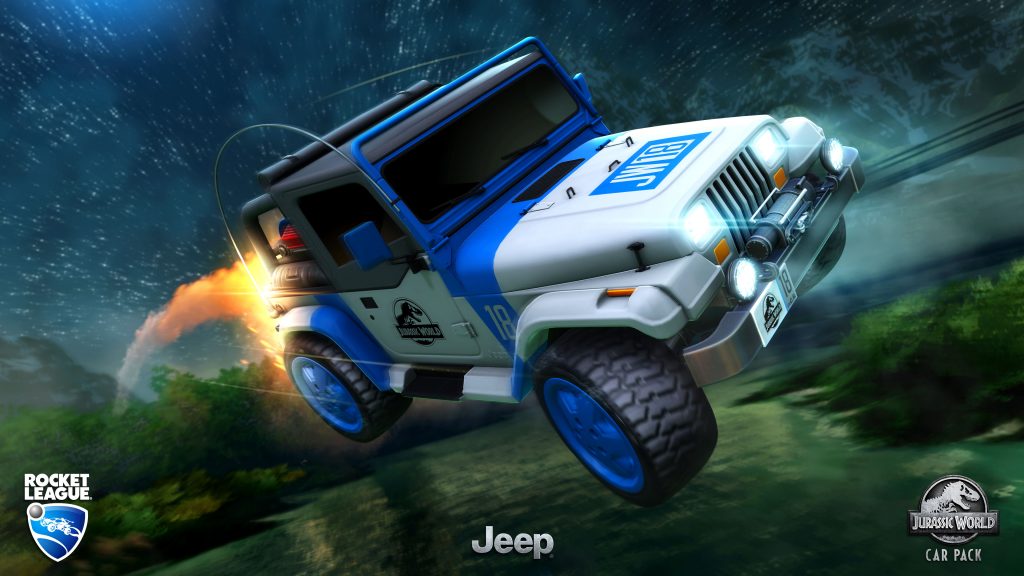 Psyonix has teamed up with Universal Studios bring this unique and prehistoric DLC to everyone's favorite hyper fueled soccer game. The DLC is obviously a promotion for the new Jurassic World movie that is releasing this month in most countries worldwide, June 6th already for the UK! For those of you who love spending obscene amounts of money on DLCs, you're out of luck as the DLC will only cost you a meager $1.99 or the equivalent of that in your local currency. Definitely a cash grab by both companies working on the project.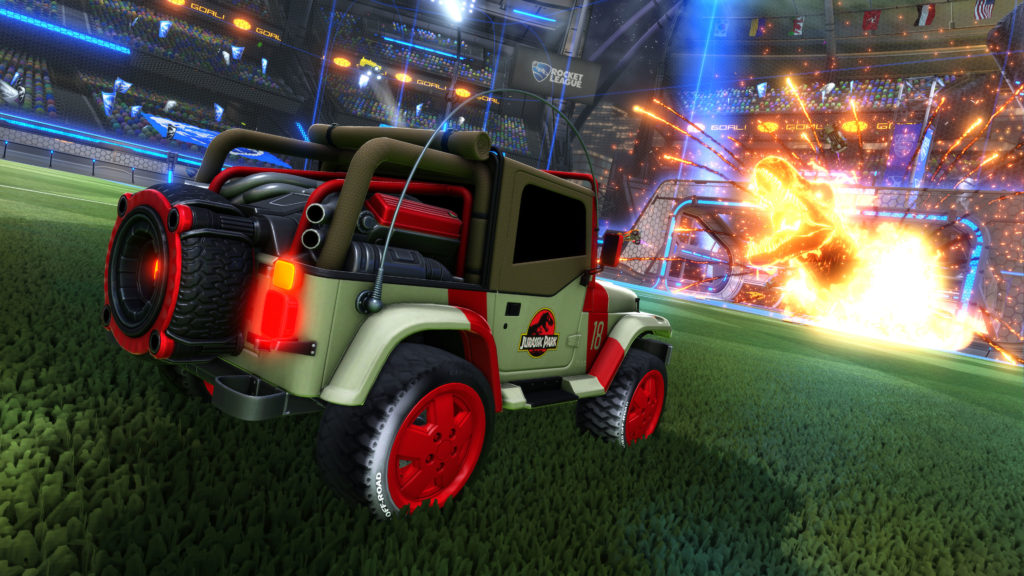 Besides the classic jeeps that are introduced to the game the DLC brings along some other fun features as well. If you score a goal the ball will explode into a T.rex . Definitely a huge motivator to get good and start scoring goals. There will also be a classic Jurassic Park hard hat that you can use as topper for your car so you will extra safe during matches. Three different flags and three different banners will also come with the DLC.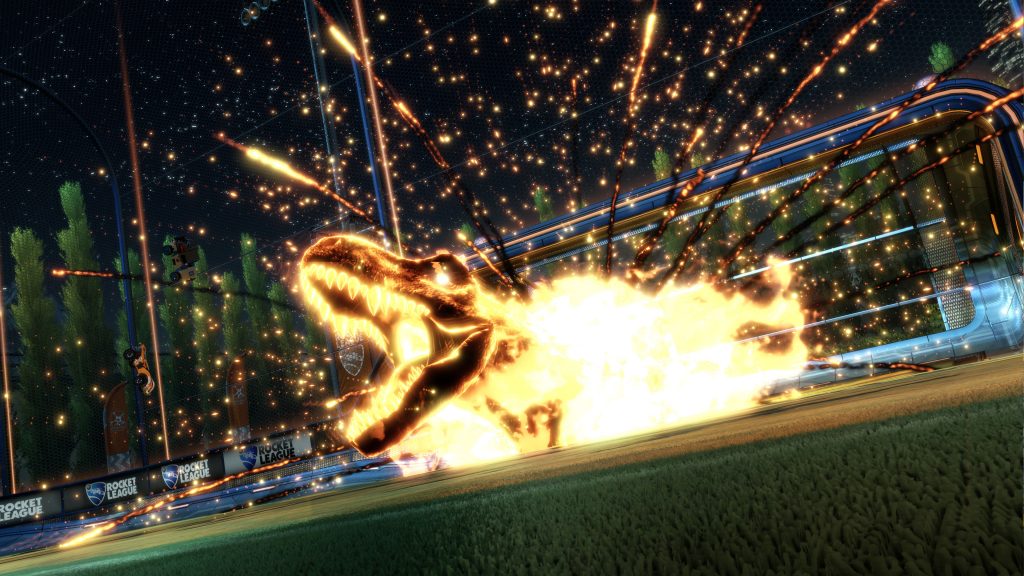 This DLC is probably one of the best quality ones in recent years. It will definitely bring a smile to all Jurassic Park and World fans and all of that for the low price  of $2. For more information on the DLC visit the official website.