The other day Valve's Baby Roshan statue disaster made a big splash in the news. Today, we've got figurines done right. Take a look at Blizzard's official D.Va and MEKA statue that just got put up for sale at $450 USD (then again, with a hefty price tag like that, the thing better look perfect).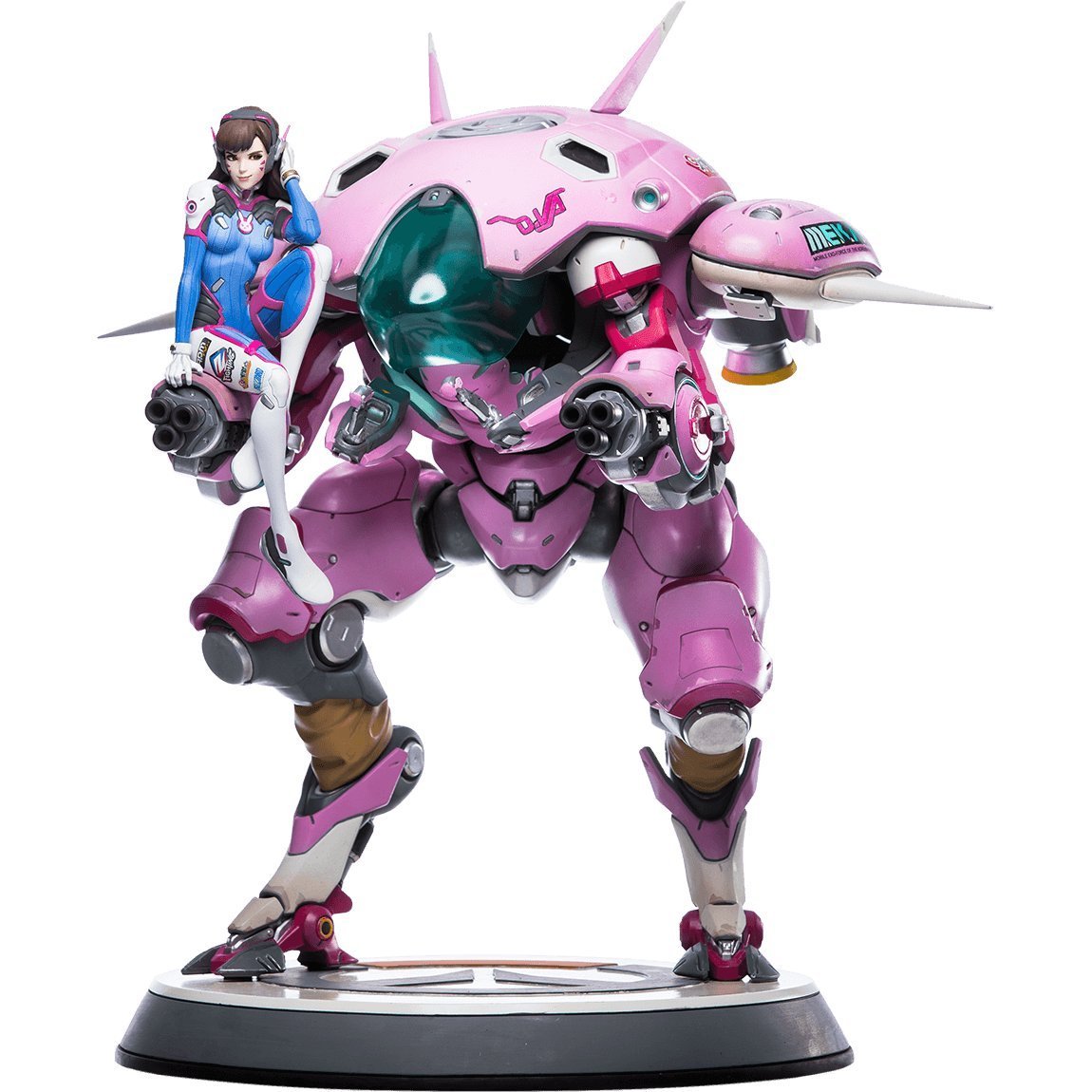 The statue has a height of 20 inches (50.8 cm) and has a 13.4 inch (34 cm) diameter. It's actually a lot heavier than I thought it would be. According to the Amazon listing, the weight is 40.1 pounds ( 18.2 kg). Something about the listing seems a bit strange though – the weight of the unit is the same as the shipping weight. I guess the box weighs nothing?
Something worth highlighting is the fact that the statue is completely hand-painted which you can tell by the precise attention to detail. Here's the back view.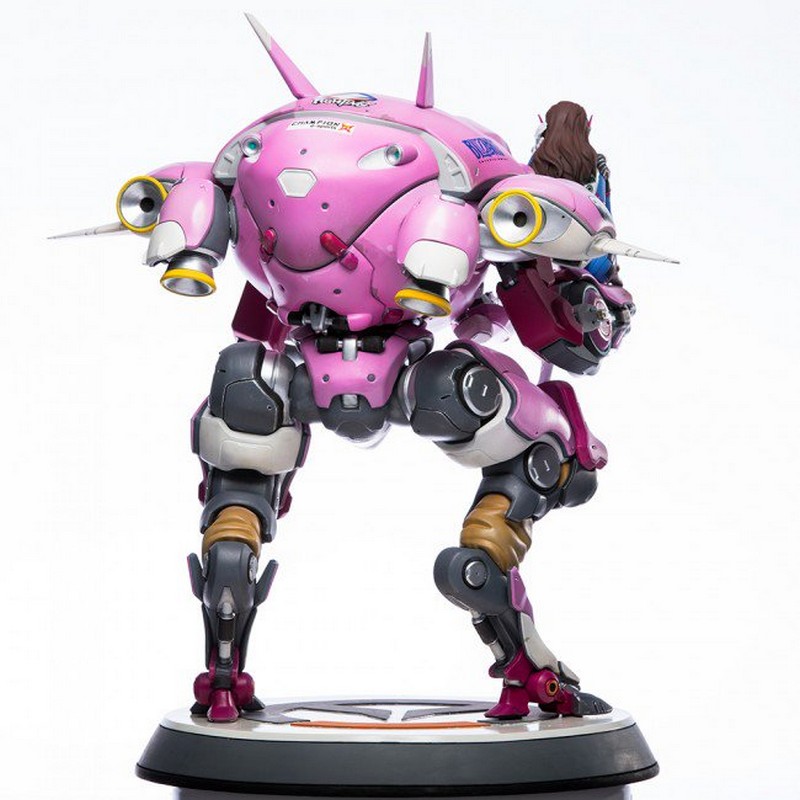 I love how Blizzard makes sure that their logo even appears on the statue.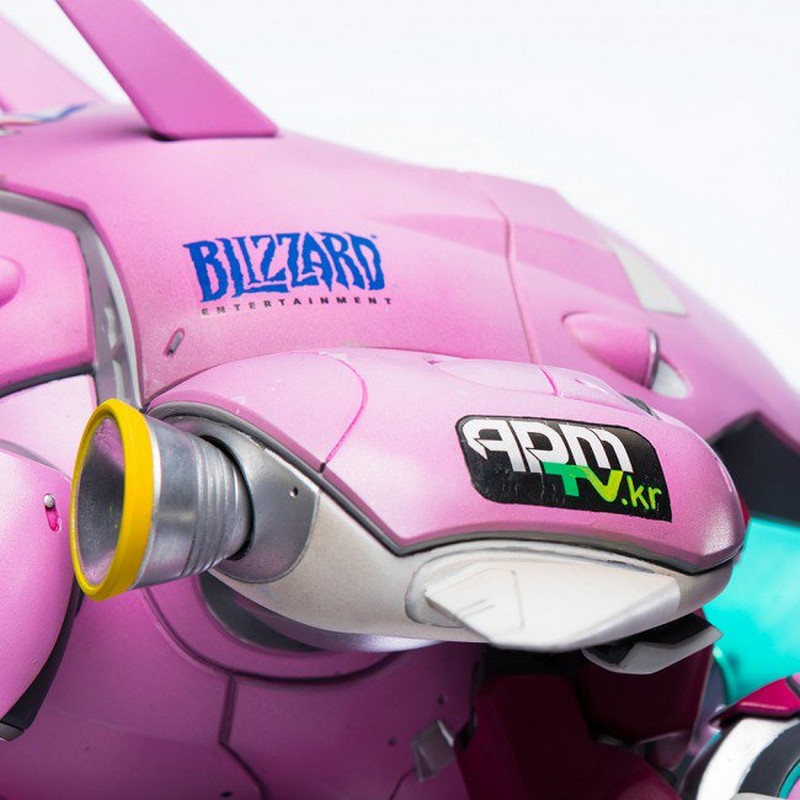 Here's a look at MEKA's front cannons.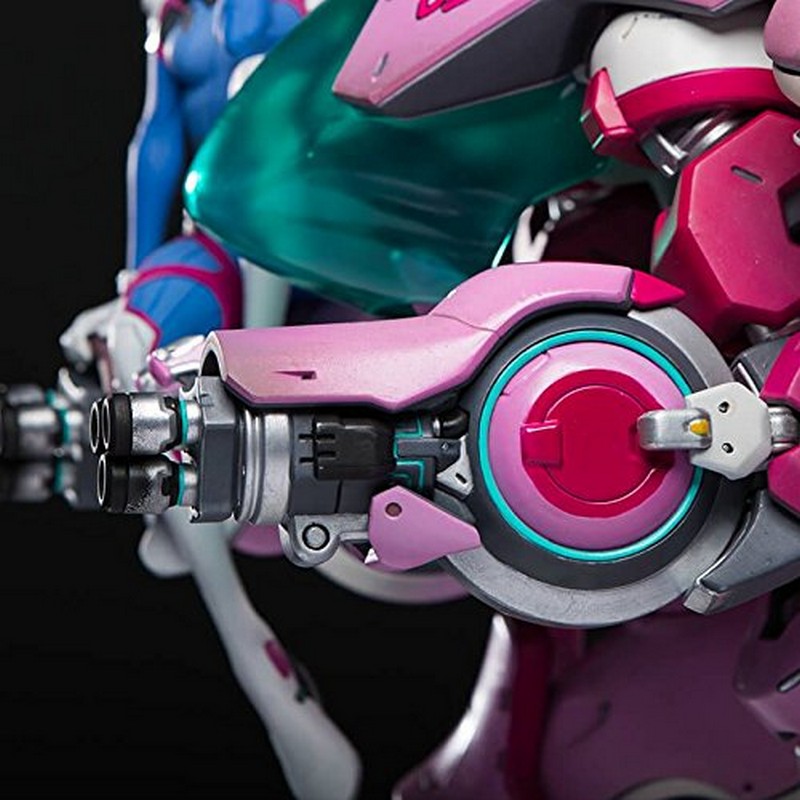 That paint job is incredible. Look at the bits of teal in the very fine lines of the cannon. Crazy stuff!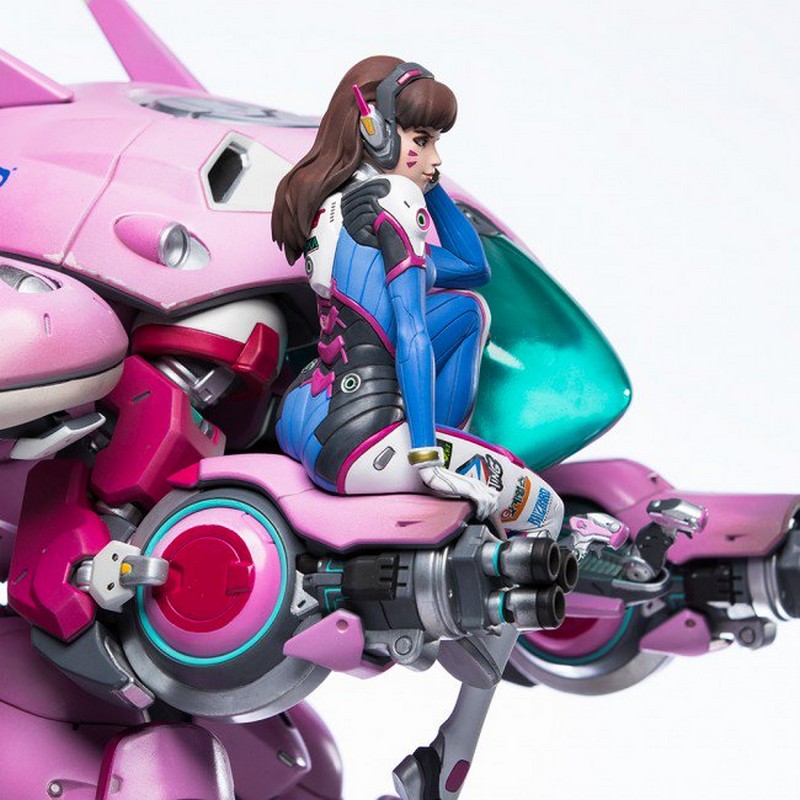 And with side-view, you can even see the logos of D.Va's sponsors painted onto her leg. I honestly have no idea how they can paint that on with that kind of accuracy. Straight up incredible work!
If you're interested in buying one, as I mentioned earlier, it's not cheap at $450. What I didn't mention before was that this is actually a limited edition statue. At the time of posting, I can see that there's actually only one left on the Amazon store. Though they'll definitely restock the unit, seems like D.Va is just too popular of a character. I'm guessing that getting one of these statues isn't going to be an easy task. Best of luck!
---
Featured Image Credit: Blizzard Entertainment